Winter and Cranky Things
February and March are hard for a lot of people in the Pacific Northwest. The Christmas lights are gone. The year doesn't feel "new" anymore and the weather is just cold and wet. Branches are bare and it's hard to believe anything will ever grow on them again. It's dark when we leave for work and it's dark shortly after we get home. Motivation is hard to come by, and it's really easier to just put on the jammies and finish the day with a movie…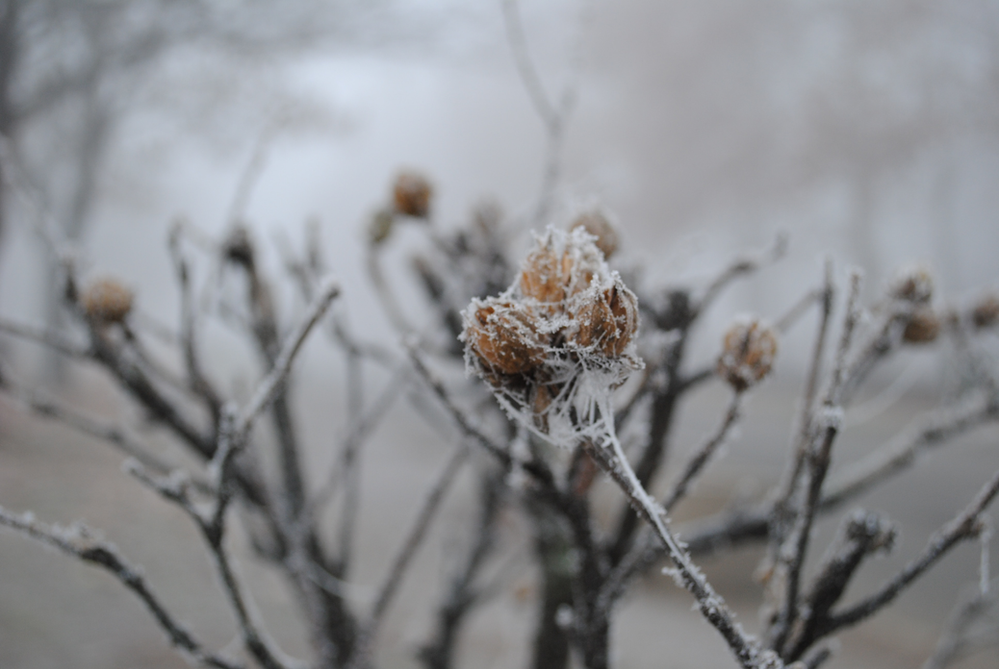 Something my husband and I love to do in the Summer is chase yard sales and estate sales. Occasionally, we'll find estate sales in the Winter and this weekend was our lucky weekend!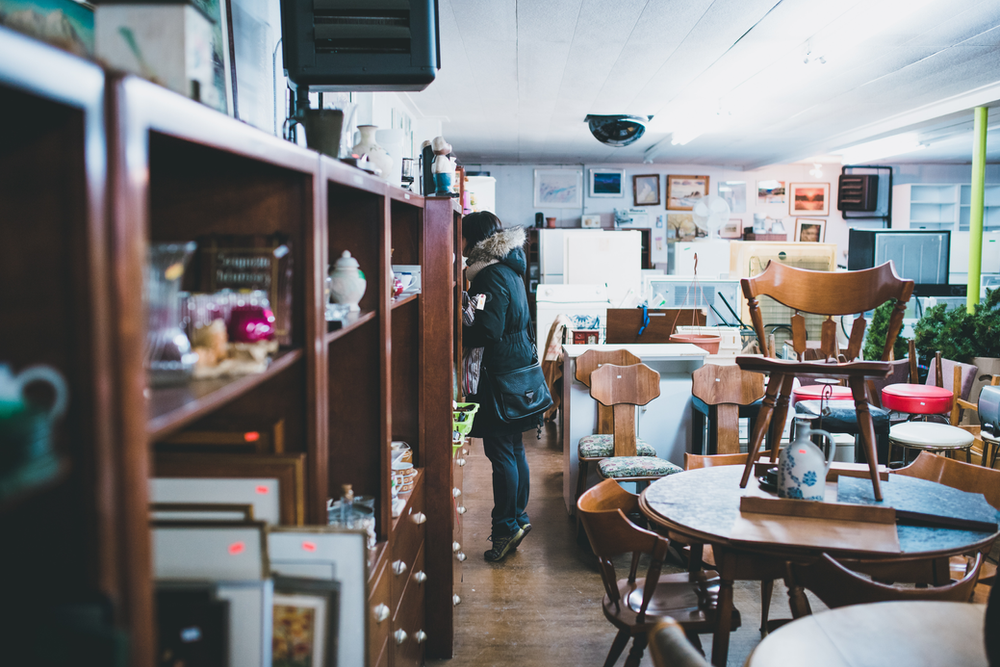 One of the things I always look for is flowerpots. I never seem to have enough, and I've gotten some of my favorite ceramic pots this way. This weekend, we happened upon an estate sale just as they were getting ready to shut it down. This is the best time to get deals, y'all. I grabbed a few items I was interested in and when I went to pay, I asked the coordinator if the plant pots in the back yard were for sale, since I didn't see price tags on them. She said, "Oh, the ones with all the dead plants? just take 'em! No charge."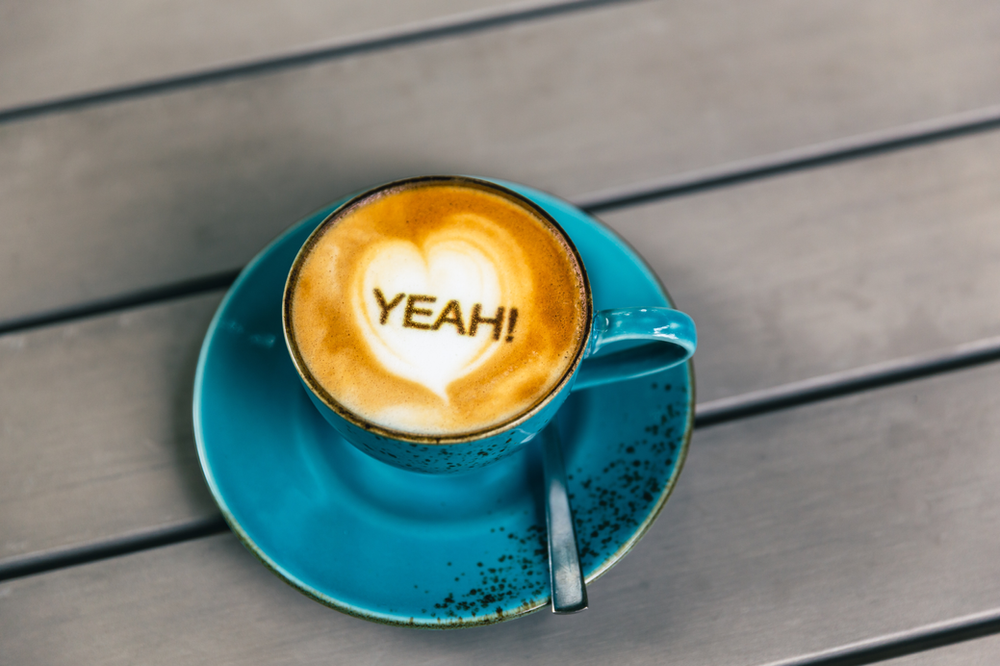 They were a little hard to get into the car because they were heavy and full. Full of brittle dead plant and wet soil from being in the rain. But we got them home and I prepared for surgery…
You see, these plants represent everything I know to be true about Winter. Whether the actual Winter season or Winter of the soul. Time goes on and on and it can feel like everything has died, lost its beauty and presents no color. And this is what I was cutting away from my beautiful new pots. Lots of dead brittle branches with nothing left to give.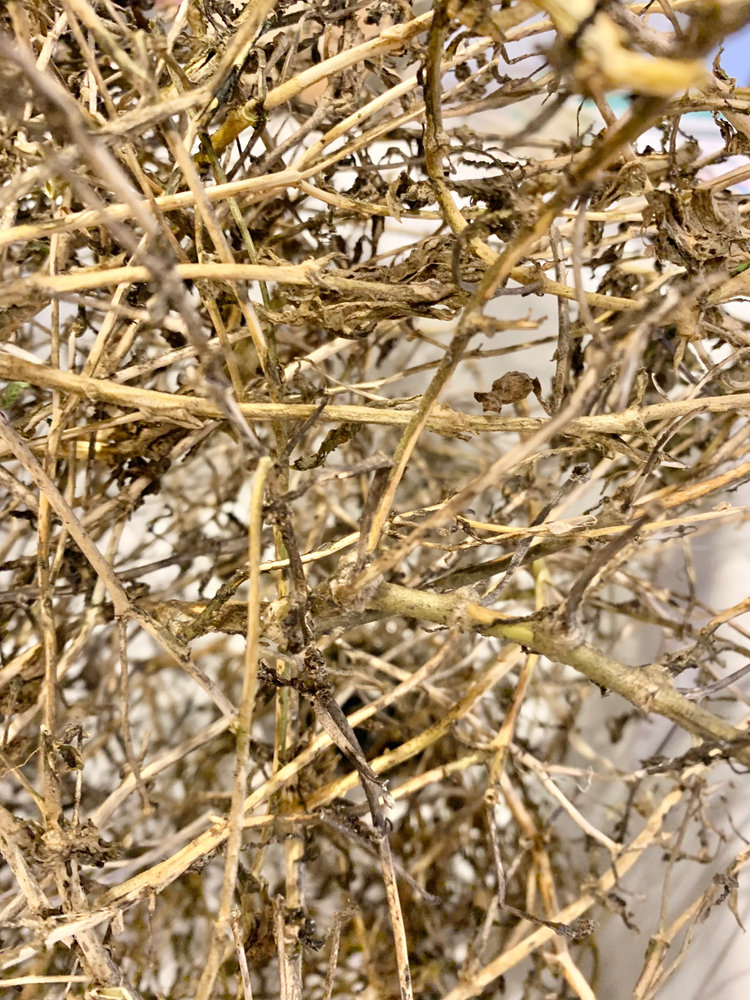 But the other thing I know to be true about Winter? The part that happens in the dark, buried places. The place no one can see. These dead things I just brought home happen to be perennials. NOTHING has happened as far as we can see, since they finished displaying their glory in the fall. They died. Game over. But underneath the surface, all Winter long, buried deep, things are happening that you and I are not aware of.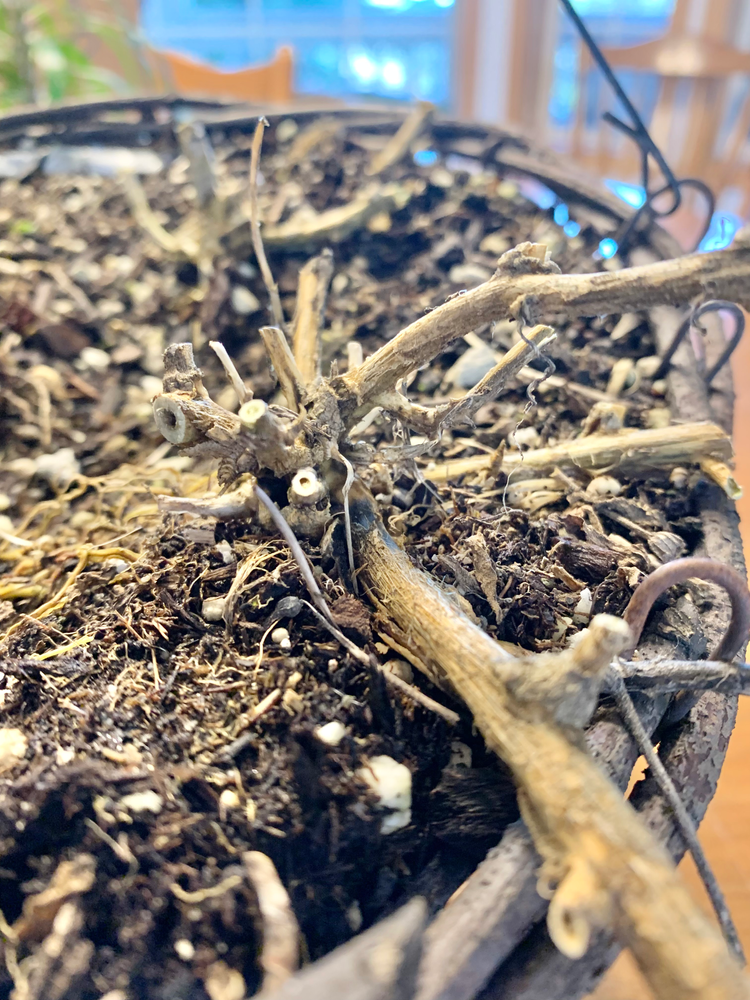 The roots are very much alive. They have been doing everything they are supposed to all Winter long and are gearing up to bless us with a new, 2022 version of beauty.
Friend, if you are experiencing a Winter in your spirit, please here me. I know it can feel dark and buried and lonely. It seems like nothing is happening and all the color is gone. But just because you can't see what God is doing, doesn't mean nothing is happening! Sometimes the preparation and groundwork He is doing can take a while, but that's because He is perfection. What he wants to do in us shouldn't be rushed. He promises that when He begins a good work in us, He will be faithful to complete it! And when He does, it will be a new version of you and all the beauty you have to offer.
When these plants bloom, they will never look like they did the year prior. And that is sanctification in a nutshell. Sanctification is me letting Him do the work of helping me become more like Jesus today than I was yesterday. The vessel may look the same, but what it carries inside is ever changing.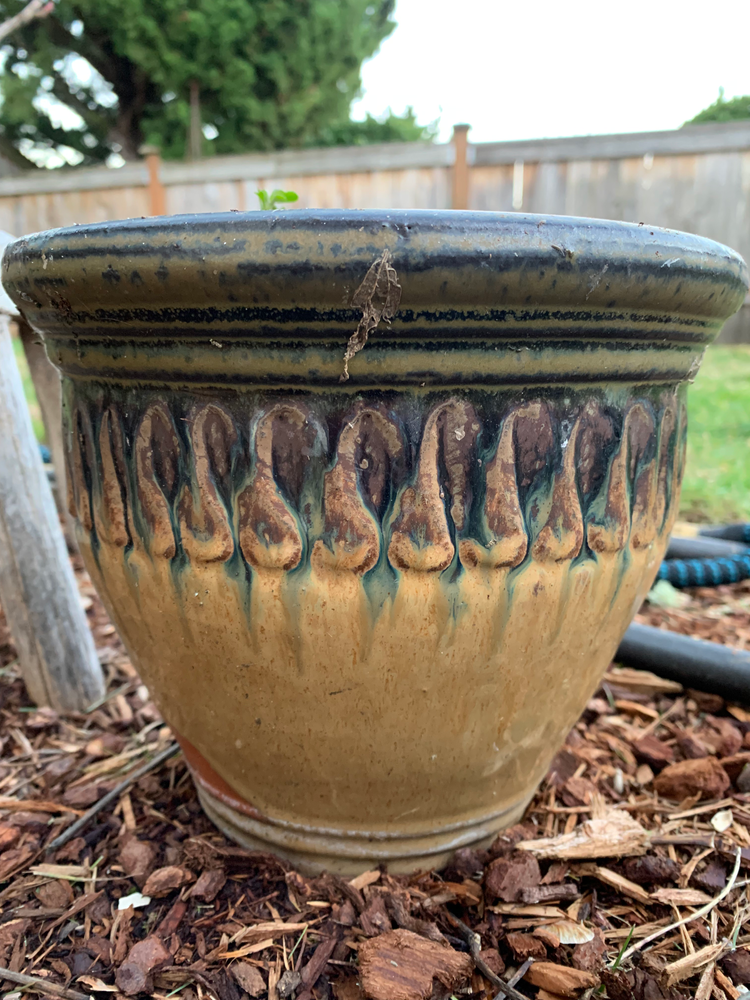 So, yes, Lord. We thank you for doing the work we can't see. And we thank you that you do not leave us stranded in the dark.
Yoga has been one of the best ways I've been able to combat ugly self-talk and darker days. It allows me to directly ask God His thoughts about me. This uninterrupted time of meeting him at the mat has allowed me to lay my burdens down and listen quietly as He shows me truth.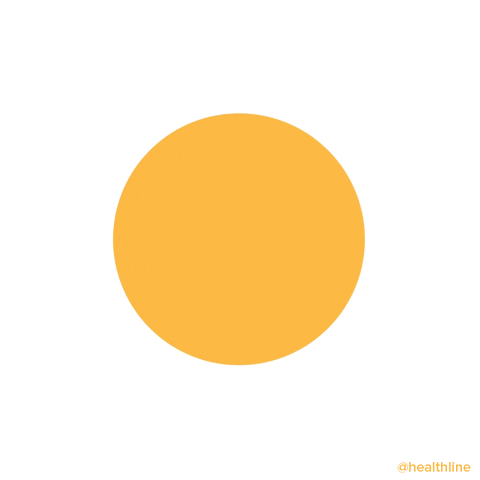 As many of you know, I began my journey of training to be a certified yoga instructor through YogaFaith in 2018. I was to finish this training in October of 2019, but darn that breast cancer! That felt lonely, dark and ugly. Finishing my yoga training obviously went on the backburner, and quite frankly felt unattainable at that point.
Turns out this detour was a great thing to add to my training resume. I proceeded to get my certification in October of 2020. Aaaand, then the world shut down again. I lost steam. Doubt, second guessing, etc started creeping in. I didn't want to just do nothing, and I love yoga! I believe strongly in Christ-centered yoga and didn't want to lose momentum even though the opportunity to teach had been taken away. So, I continued my training and began the work of Master yoga training and Level 1 Yoga Therapy. BEST. DECISION. EVER! If I'd been able to begin teaching that previous October, I don't know that I would've continued on to Masters. At least not yet.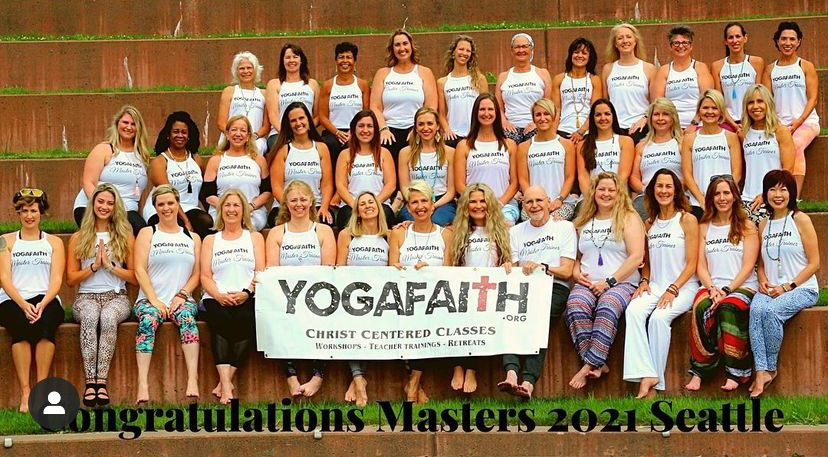 But, because God is the way He is, he arranged for me to be joined at the hip with two other introverted survivors during the week of immersion training and the importance of yoga for survivors and how God can use me in this capacity was so obvious! There was no doubt in my mind that these relationships and this practice was God-ordained.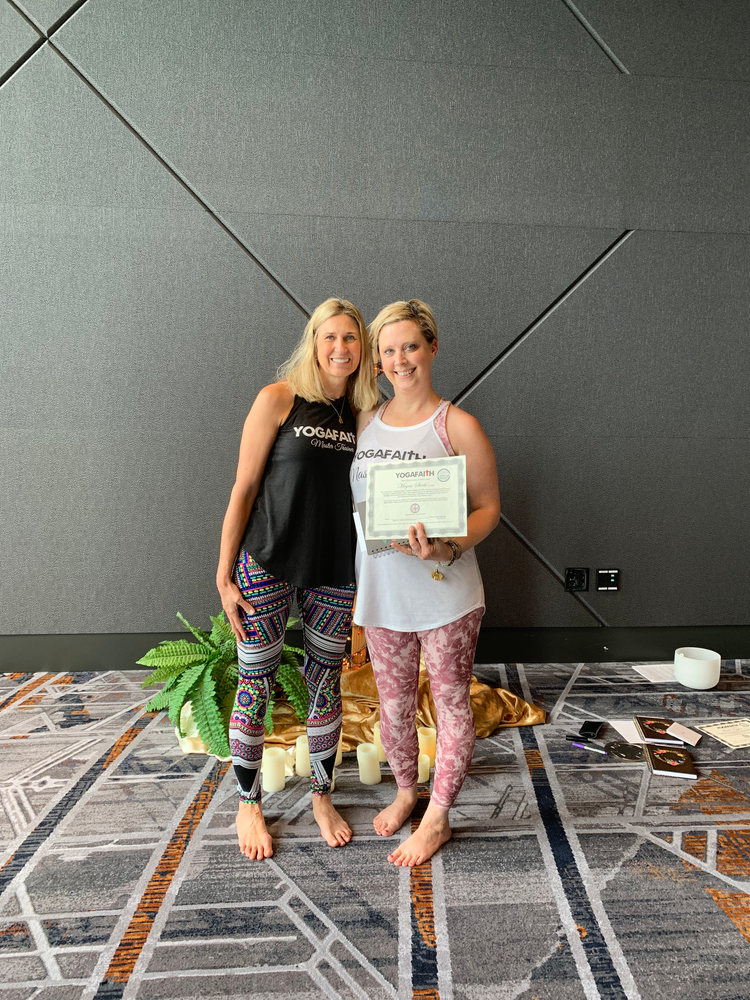 Again, coming home, doors for bringing my practice to the people were just not opening. Did I hear you right, Lord? I was sure I heard you clearly, but now? I started this journey at the end of 2018, and it is now 2022. And still nothing. There's been no evidence of anything changing anytime soon from what I can tell…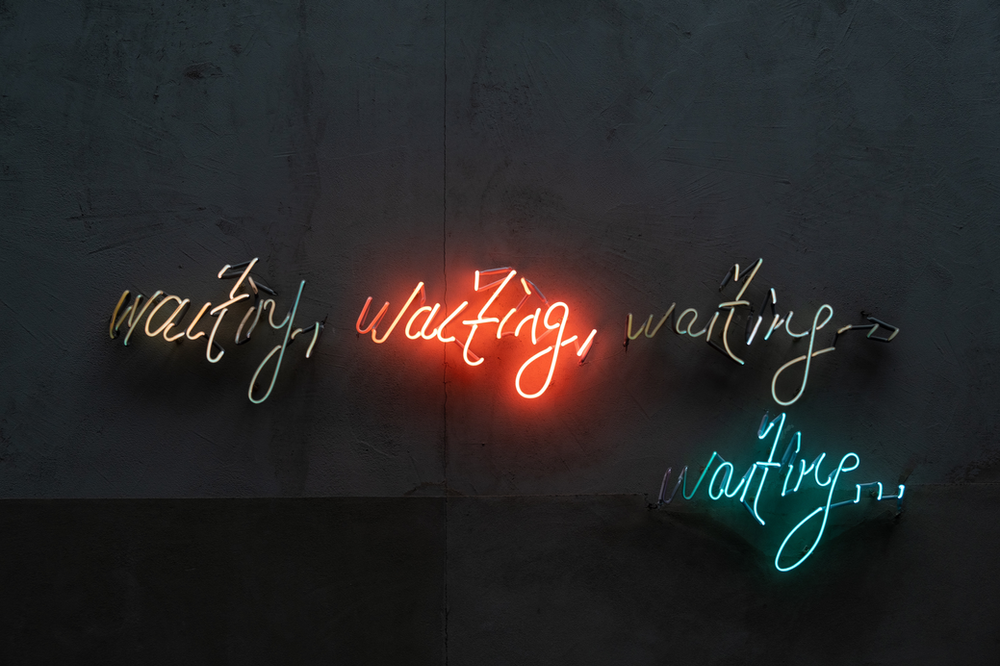 And then, this past week, "foliage"! Sprouts of hope have been springing up everywhere and it's brought the passion back to life. I am so excited to announce that I will be holding a free event next month for the YogaFaith curious! If you want to know a little more about what it's like to meet Jesus on your mat, I invite you to come! Bring your questions, watch some demonstrations and get free stuff! I'd love to celebrate the beginning of YogaFaith by Street Cred with you!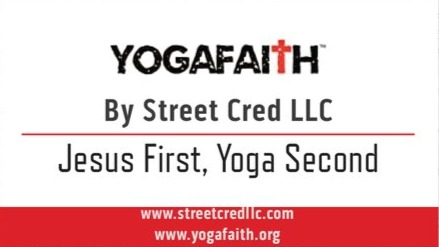 If you've ever wondered if this might be for you, just come. It's free. I believe yoga is for Every Body. Anxiety, depression, arthritis, cranky parts that don't want to move… Just like Jesus came for the sick and not the healthy, I would say yoga is similar in that it is for the inflexible and achy. We can stretch our faith spiritually and physically and let the Great Physician work out all the kinks!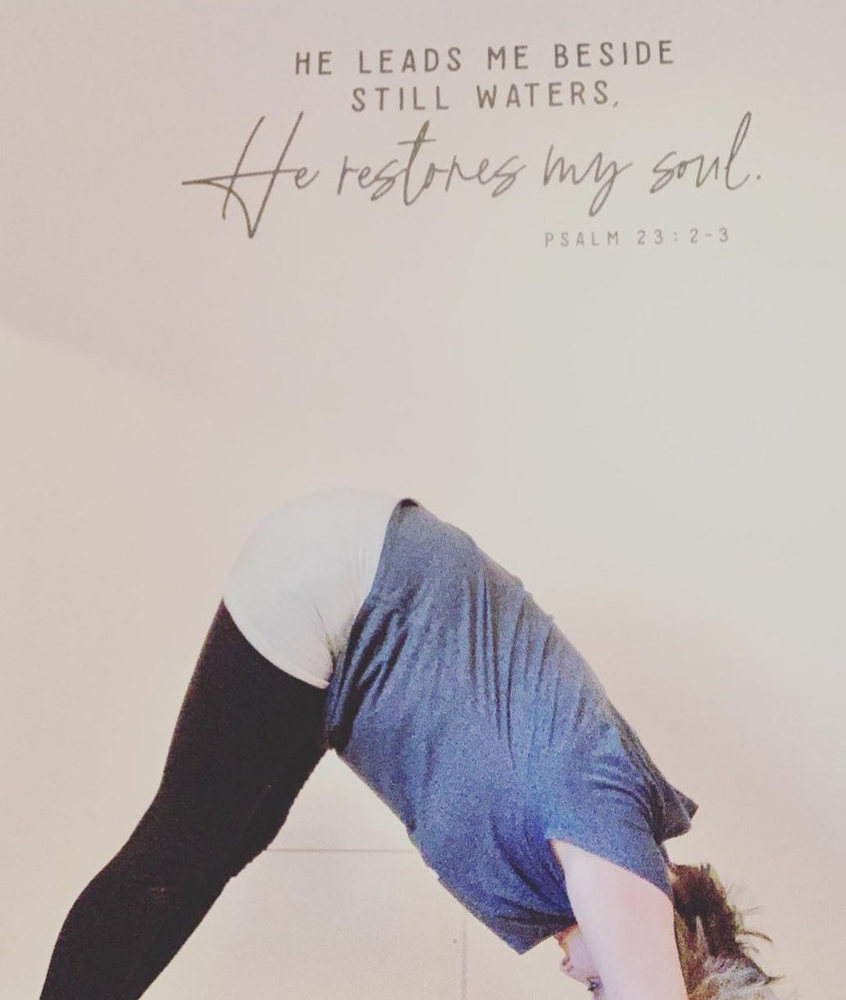 I'm going to leave this link right here for you. It's the link to Eventbrite where you can get free tickets to my ENCOUNTER YOGAFAITH event. I hope you click on it. https://www.eventbrite.com/e/258859765527